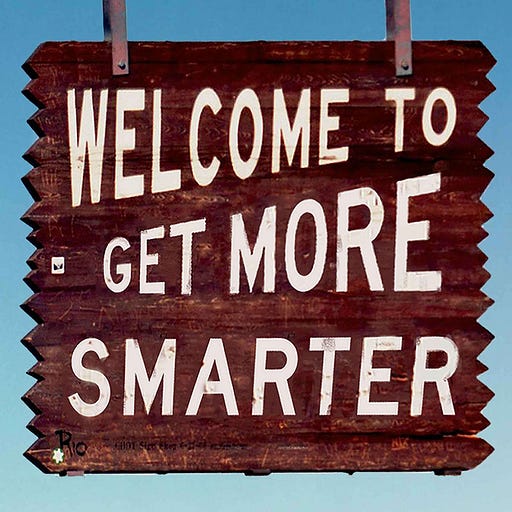 Jul 18 • 1HR 5M
Episode 158: Blunami 2: Electric Boogaloo (feat. Shad Murib, Chair of the Colorado Democratic Party)
The brand spankin' new chair of the Colorado Democratic Party, joins us to talk about how Colorado went Blue and how Democrats can take the next steps in 2024 to oust Republican Rep. Lauren Boebert.
On this week's episode of the Get More Smarter Podcast, Shad Murib, Chair of the Colorado Democratic Party (and fellow legislator spouse) joins us to talk about, among other things, what the hell happened to Republicans in Colorado?
Shad and his wife, former State Senator Kerry Donovan, run the Copper Bar cattle & beef Ranch in Edwards. Shad is a first generation American and Coloradan, born and raised in Littleton, and has worked on campaigns from presidential to congressional, US Senate, state legislative and everything in between. Shad was also State Director for friend of the show Senator John Hickenlooper and worked for then-congressman Jared Polis and then then-candidate-for-governor Jared Polis. Shad was the Government and Public Affairs director for friend of the show Colorado Secretary of State Jena Griswold and also served as Chief of Staff to the Colorado Senate Democrats. He's also a member of one of the most exclusive clubs in the world, gentlemen spouses of women elected officials of which I am also an enthusiastic member. The first question we had for Shad was "what haven't you done?"
We also discussed the 1904 gubernatorial election in Colorado which, if you didn't know, was an absolutely fucking wild ride. We asked Shad the question we've been asking most of our guests lately - if he were put in charge of the Colorado Republican Party, how would he fix it? His answers surprised us, and I bet they'll surprise you, too. Shad also told us about The 546 Project, the CDP's rural Colorado organizing effort to oust our 8th Favorite Member of Congress from Colorado and replace her with someone who will instead be in our top 6 favorite members of Congress from Colorado, as well as their brand new Horizon Project, the effort to protect friend of the show Dr. Congresswoman Yadira Caraveo. Click on those links if you want to get involved because these elections will certainly be the closest in the country, and very well could end up being the closest in the country, again, and will determine whether that absolute knob Kevin McCarthy gets another term as Speaker of the House, or if the first Black person in history, Hakeem Jeffries, becomes Speaker instead.
Shad and I (probably) first met when I was Chief of Staff to the House Democrats under Speaker Dickey Lee Hullinghorst and he was Chief of Staff to Democratic Leader Lucia Guzman in the State Senate. He and I stood side to side on some of the biggest battles of the last generation of #coleg, gun safety, Hospital Provider Fee, the first round of police reform in 2015, the third wave of the opioid crisis, rewriting the entire probate code, and fighting the bullshit lie of construction defects tort reform. Jason and I asked him why the kids these days don't understand truly how far Colorado has come or how passing some of the wildly progressive polities the 2023 General Assembly produced weren't as shocking to the online-Colorado-left as they were to us. His point, which in very Shad fashion was as simple as it was insightful, was that there are still a lot of big damn problems that we haven't fixed yet, from the income and wealth gap to the cost of housing and the lack of remotely affordable first time homebuyer stock, to the deafeningly frequent instances of gun violence in our state and our country. We old guys feel like we've gone further than we ever dreamed possible in passing progressive policies in a formerly-competitive state like Colorado, but Shad rightly pointed out that we've still got a long, long way to go, and that the generation before the three of us probably looked at us as wild-eyed impractical communists, too.
Our interview with Shad was one of my very favorite conversations we've had recently, so we hope you take a listen, let us know what you think in the comments below, and send this email or this episode to a friend. Thanks so much for listening. We have a really special guest coming up next week (hint: his name rhymes with Parrot Goldfish) so keep an eye out for our episode on Monday, July 24, and we'll see you then.